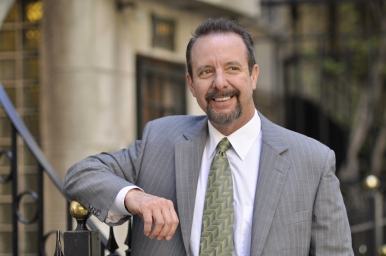 Dr. Dave Woynarowski, MD, was born in the 1950s in the heart of Southeastern Pennsylvania. Raised in a family of doctors and scientists, "Dr. Dave" continued the tradition, graduating from Temple Medical School in the 1980s, after earning his Bachelor of Arts degree at the University of Pennsylvania with a dual major in Biology and English. Today Dr. Dave credits his English degree for his prolific writing skills and famous ability to communicate effectively with everyone from those with no education to the most highly-credentialed "Ivory Tower" specialists.
After completing his Residency in Internal Medicine, Dr. Dave passed the Internal Medicine Boards and joined his father who had been practicing Family Medicine for three decades. Together they brought their own special blend of medicine to the community.
Dr. Dave's father passed away in the year 2000
After practicing medicine for nearly 45 years and up until just a few weeks before he died. Dr. Dave's older brother, John, also an internist, passed away in 1982. "I think it was these tragedies that gave me the drive to help people not only live longer, but to have more quality in their lives," says Dr. Dave "My father and my brother contributed more to mankind in the time they were given then most people do. Their lives serve as a continuing inspiration to me."
Dr. Dave's father was nearly 80 years old when he died. "Until the end, he always seemed to be in tip-top shape. In fact, he was still practicing medicine a few weeks before he left this earthly plane. I figured he'd be around another ten years or so, at least. But on the inside, his bones and internal organs were becoming frail and weak," recalls Dr. Dave.
"When my father died, I felt a sense of helplessness and despair beyond anything I had ever experienced before in my life. It's tough for anyone to lose their father – but I took it harder than most because, regrettably, at that time in my life I truly didn't know how to help him with his condition. Today, however, I know exactly how to treat someone with a condition like my father's."
A Worldwide Journey
After the death of his father, Dr. Dave embarked on a worldwide pursuit, researching the best-of-the-best in anti-aging medicine. His exhaustive search has made him one of the foremost authorities is preventative health, anti-aging, and nutritional supplements. For example, he may have more scientific research in his medical library on the health benefits of pharmaceutical grade fish oil than any other person in the world. In addition to study and research, Dr. Dave began the development of a new category of nutritional supplements, formulated from his expertise as a physician, and made from only pharmaceutical-grade ingredients.
"I traveled the globe for many years, searching the four corners of the earth and left no stone unturned," says Dr. Dave. "What I found is that most people can be significantly healthier through the use of high quality, properly formulated supplements. The problem was that most of the available products did not use a high enough grade of active ingredients, or did not combine the correct amount of ingredients for a multiple-pronged rather than a single-focus approach to the issue. So I developed my own line of supplements to meet the need."
In addition to his work in anti-aging
Dr Dave is a partner in a five-physician Internal Medicine Group, where he maintains a large and dedicated practice. He is also versed in cosmetics and aesthetics and plans to add cosmeceuticals to his product line in the near future.
Dr. Dave has participated in numerous anti-aging conferences around the country. He is often asked to speak as a consultant on various drug therapies and disease states. Dr. Dave was nominated for the prestigious Physician of the Year Award by the President's Committee on Health Care Reform In 2004.
Continually updating his educational credentials, Dr. Dave became a certified member of the American Academy of Anti-Aging Medicine in 2002. In early 2003 he became board certified for the second time in Internal Medicine. He was awarded the prestigious Residents Teaching Award two years in a row by his colleagues for excellence in clinical teaching skills. He was also Clinical Associate Professor of Medicine at Hershey Medical Center in Hershey, Pennsylvania.
Dr. Dave is an athlete who has run marathons and many shorter-distance runs and races all over the world. He commonly places in the top percentile of his age group. He has been a weight lifter for many years, and also practices Jiu-Jitsu and Catch wrestling.
Dr Dave invites you to join him on his journey to defeat aging.