Announcing the Next Wave In Brain Technology
Brain Train or Brain Drain!!!
We all know the accepted dogma about brain function and aging. Well I would like to offer you an alternative to that dogma!
So many people have been asking about the next Brain Formula. I was originally going to wait a bit to let you get used to the new Daily Multi but with so much interest there is no reason to wait.
You know the drill!!!!
If you subscribe and save you will save more and be locked in to the low pricing for as long as you are subscribed.
Below is our label with all the particulars.
As you can see this all new, totally revamped and updated over any old formulas I created.
Typical daily dose is 2 caps daily, max dose is 2 caps 2X a day.
As with all new supplements make sure you have no history of prior allergies to the ingredients and always consult your own personal physician before starting anything new!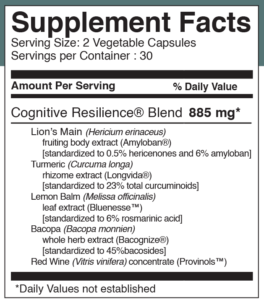 So get your Brain on the Train to its best supported performance!!! Because a mind is a terrible thing to waste!
Doc