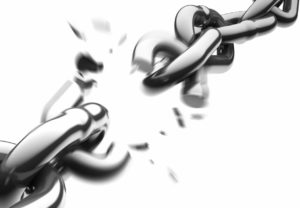 ARE YOU READY TO STEP INTO YOUR POWER ONCE AND FOR ALL!!!
SOLD OUT!
NO More BS in Your Life!
NO More Being Stopped by "Bad Years" Outside Influences or "Unsolvable Problems!"
NO More Looking in the mirror and being embarrassed!
NO more "Wish Lists" Just "Got it Done Lists"!
NO More Tolerating Excuses from Yourself or Anyone Else!
NO More Feeling Defeated Overwhelmed or a Victim of Circumstances!
No More Looking to Others and Second Guessing Your Own Inner Guidance and Intuition for Answers!
Are You Ready to Break Through Fear and Frustration or even Better to Level Up to an Even Greater Performance and Achievements if You are Already Doing Great?!!!
Are You Ready to Hit Peak Potential and Sustain it for as LONG AS YOU WANT?!!!
My Name is Dr Dave Woynarowski MD and I have been doing all those things for 2 decades nonstop! As a matter of fact, I've actually been doing them for 6 decades- my entire life.
At the end of 2019, a wonderful year for me, or so I thought, I told someone I was close to at the time, "I choose to believe 2020 is going to be an even better year. The BEST EVER.
And you know what- IT WAS THE BEST YEAR EVER. I set My Intention and Future Paced to so it COULD NOT BE OTHERWISE!!!
Oh sure, there was Covid and economic down turn and widespread fear and depression among friends and colleagues and the world at large. I watched businesses fail. People Flail experience "bad luck and bad Karma" and worse tell bigger and bigger lies to themselves about things "Are Going to Be OK" "Perception is Reality" and "Fake it 'til You Make IT and all that other "Feel Good but change nothing because you are perfect as you are Social Media Nonsense."
I can tell you as good as that year was for me it was not perfect and neither was I. I still had a huge list of undone achievements and expectations that were lying fallow in my Life, I knew it was time to reinvent myself both business wise and personally. The gifts of challenge were not lost on me nor was the incredible Iron Will that I have demonstrated to myself again and again.
As a result, all aspects of my life, Business, Personal, Emotional and Spiritual Life Improved dramatically!
And most of all the Level of Fun and Joy that comes from controlling the only thing you can control and the only thing you need to control EVER!
YOU!!!
And I want so very much to share that transformative experience with YOU!!!
Now unlike so many others that make huge promises I actually walk the walk as well as talk the talk.
How a Liar and a Cheat led me to the Next Step in my Path!!!
I have seen so many phony people making phony promises it disgusts me. It reminds me of the days when "Make Money on the Internet" was a big thing. People were constantly trying to recruit me and failing. Finally, one asked me how well I was doing. When I told him, there was a stunned silence. This was because this person had decided to "make money selling how to make money" without ever doing it! Finally HE SAID:
"YOU SHOULD BE TEACHING THE CLASS!!!"
That was back in 2006 and that is when I began taking on coaching clients. Then I got busy as an inventor scientist and an author and well, coaching was simply not a major priority at that time.
First a couple of things caught my attention recently that made me decide open up my coaching programs again.
The first was a proliferation of unqualified people trying to teach others skills they do not have and probably never will.
Next was a series of wonderful mentors and coaches both new and old that the "social isolation" of 2020 dropped back into my life. My year was more expansive than I can ever remember and 6 decades into my life it was a huge and wonderful surprise.
And Finally, when I did reopen the classes in mid OCTOBER THEY FILLED IMMEDIATELY – a full class without even advertising. Just a few P.S.'s at the end of my normal emails.
That told me that people were as hungry as I was and ready and waiting for the next level in their lives.
Before I get into the details there are 2 more things you should know about me
If I say I did or will do something- it's done.
I Under promise and Over deliver- ALWAYS!
OK so here is the DEAL:
So Many People in the current Coaching Program which is Ongoing as we speak expressed interest in "MORE". The original First Tier program is/was a 6-week course aimed at giving you the tools of the Best Body Ever loosely peppered with some light Anti-Aging and Life Coaching. Every Single Person in that program has already signed up for what I am about to describe to you… And I owe them a debt of gratitude for expressing their desires for "MORE".
So, I've Pulled Out all The Stops for the next Tier and HERE IT IS!!!
MORE
Tier 2 Platinum Level Personal Coaching = Breakin' Chains 2021 Elite Inner Circle $3999 for 12 weeks
This is the Big Kahuna where you get direct access to the "Encyclopedia of Dr Dave"!
You will get everything the Tier 1 Folks Got which includes the books

The Immortality Edge
Six Weeks To Super Fitness
The Keto Edge

Free Supplements for the first 3 months including

3 Bottles of Energy X Maxx valued at $150
3 bottles of Toco Q Valued at $150 plus
Newly added for This Tier only 3 month supply of Telokynase valued at $1200!

That's $1500 in free supplements alone plus the books valued at $75!
And…. I will also personalize YOUR Anti-Aging Secrets. I will teach you the CUTTING EDGE SECRETS that few if any KNOW and how to put them into practice IMMEDIATELY!
*This is NOT stuff that comes out in my regular emails, books or other coaching calls!!!! This is for You alone as a member of my Breakin' The Chains Elite Inner Circle Training!! And that is just the Fitness and Anti-Aging Secrets!!
I also give you some Serious Life Coaching to overcome any difficulties you may have or perceive to Break the Chains and make 2021 the Best Year Ever.
Plus: My own personal recipes and philosophies for success.
How to Think differently to solve unsolvable problems.
How to leverage what you already know to gain access to what you need to know but don't yet.
Personal Rut Busting strategies that Never Fail
I will also be sending hosting and discussing positive emotional programming to EXTINGUISH THE POSSIBILITY of FAILURE ONCE and for ALL.
I've also got some Super Talented Secret Guests who've agreed to share their World Class Expertise on some Very Important Related Topics!!!
And Finally, Something So Secret so guarded I have not told ANYONE about it ever even though I have been using it for almost 3 years now. You may know the story of how my original business Dr Dave's Best was actually stolen out from under me by several "trusted friends". I have used this Secret Process since then to turn around my fortunes completely even in the face of this and other huge adversities. I really debated if I should tell anyone but I have decided that I am going to reveal it to THIS GROUP ONLY for the First and Maybe the ONLY TIME EVER! I was "told" to do this by my guides because this past year was so difficult for so many people but not for me. This ALONE is worth the price of the course and is guaranteed to change your LIFE FOREVER – IF you have the COURAGE and Discipline to do it as I instruct you!!!
Now to the Nuts and Bolts:
How its Delivered: You will get 1 45-minute personal coaching call EACH WEEK for 12 weeks and a 1-hour group coaching call as well.
So that is 12 personal coaching calls (45 min each) and 12 group calls (1 hour each) which equates to 20 hours of my time!!! I won't even tell you what my consulting fee per hour is but it's WAY MORE than this and closer to the cost of the ENTIRE COURSE!
You will have direct access to me via the Q and A chat which I will check daily to answer anything that comes up! For 12 weeks I will be close by guarding your back, making sure you understand everything and morphing whatever may be difficult or challenging or seem "impossible" to something that will become Your Daily Routine.
THAT'S RIGHT!!!! YOU WILL HAVE A WHOLE NEW UNDERSTANDING OF WHAT YOU ARE CAPABLE OF AND IT WILL START APPEARING PRETTY MUCH IMMEDIATELY!!!!
And Wait there Is MORE!!!….
I have so much to share with you that I simply cannot write in the normal emails. I have created so many new products some of which you've seen and others that are right on the verge. I will let you have first dibs on those as well at serious introductory discounts BEFORE anyone else can get them so if supply is limited you Will Not BE… You'll be able to get as much as you want at huge discounts!!!
But there is a catch: Some of those products will be coming out before the coaching class starts or very near to it so you, I can only offer THIS to people who pay in full UP FRONT! If you have come this far with me YOU KNOW MY WORD IS GOLD!
As I kick my life into an even higher gear, I want to see you do the same but only if you are ready. As you probably figured out, I move way too fast for a lot of people. If you are NOT one of those that sits on their arse and waits to see what everyone else does, this is for you.
If you know you are a natural born leader and creator – this is for you.
If you want to put any past failures sticking points and bottlenecks behind you ONCE AND FOR ALL THIS IS FOR YOU.
If you are a fence sitter, a time waster and a follower OR Someone who Routinely Uses "Timing" as an excuse to not do things, then, PLEASE SAVE BOTH OF OUR PRECIOUS TIMES and wait until YOU ARE READY!!!!
The Breakin' The Chains Elite Inner Circle Course is available for a ONE TIME INVESTMENT OF $3997 OR 2 PAYMENTS OF $2250
Odds are I will not be doing this course any other time in 2021 AND IF I Do THE Price will BE MUCH HIGHER so this is it… Act Now or Forever hold your Peace.
As a reminder Course Starts Monday January 4 2021 and runs for 12 weeks.
Remember you are automatically enrolled into the Tier One Course and get all those materials honestly valued at way more than the asking price of $597 along with over $1600 in FREE Supplements and books. This brings the bonus value alone to $2200 so if you do the math you are getting everything, I have to offer you for a hugely discounted cost of $1800!
I WILL NOT BE OFFERING ANYTHING LIKE THIS AT THIS PRICE ANYTIME THAT I CAN EVEN IMAGINE SO BREAK THE CHAINS NOW AND SIGN UP.
Again, The Course starts January 4 and is limited to 10 people- I have 5 signed up at this writing!!!!
SO, DON'T DELAY!!! Sign Up Right Now!
All materials will be recorded and you will have 6-month access in case you miss any of them, if however, you miss your appointed personal call times without making alternate arrangements that time is forfeited by you!
I want to give you the tools to buffer yourself from any reality they might throw at you.
Let's get ahead of the pack and be one of the top 1% that thrive in any economy have incredible creativity, peace of mind and the BEST BODY EVER and Have a Blast Doing it!!!
Once you Check the box and make the payment here is what happens next: You and I will have a short phone call about your needs and goals for the coming New Year so I can Tailor Make your personal portions of the program just for YOU!!!
If You Are Still ON the Fence for Some Reason Remember the original classes filled in less than 72 hours with NO ADVERTISING!
We need to talk and talk soon so you are ready and enrolled for the Next Class which will start on January 4. Don't delay 2021 is closer than you think.
*Please note I still TRAVEL A LOT so there may be an odd week where the schedule is shifted slightly out of phase. For example, I know for sure I will be leading a group of people down to Guadalajara for Stem Cell Therapies on February 23-28 so during this time I may need to reschedule the calls and classes but I will ALWAYS make sure you GET EVERYTHING you paid for!!!
Oh yeah! One other last thing. I've arranged for deep discounts on Stem Cell Therapies for anyone in the BREAKIN' THE CHAINS ELITE INNER CIRCLE for those who may wind up being interested!!!!
I AM SO READY TO HELP YOU CHANGE YOUR LIFE AND BE MORE THAN YOU CAN IMAGINE!!!!
Dr Dave