This Gift Set Includes:
Brain Force One , Energy X Maxx, & Sweet Sleep Z
The perfect combination to overcome the stress of the holidays (and 2020 in general!) this combination will get you through the day with a clear mind and mountains of energy, and through a good nights sleep when it's time to turn in.
The Longevity Edge Note pad . . . 
There's a lot to remember this time of year! It sounds like a simple thing, but in the age of cell phones and Alexa's, people forget this simple staple. You'll be shocked how much you like having good old fashioned paper around!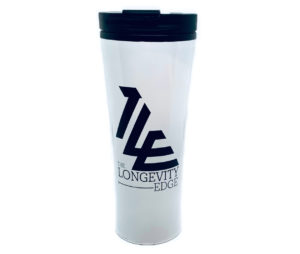 Travel Mug . . . 
Our Travel Mugs are a cool and innovative twist on the traditional travel coffee tumbler. Made with an outer stainless steel shell, it features a black plastic inner vessel and can hold up to 16 oz. of your favorite coffee blends or tea. They also include contrasting black flip lids with silicone seals to avoid spills when on the move.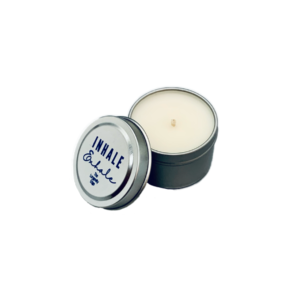 Candle . . . 
Brighten up your space in style with this tin Vanilla Bean Candle. Filled with vanilla fragrance, this candle is a lovely way to cheer up any atmosphere. The classic design makes it easy to use in a variety of rooms, and it complements your existing decor for versatile style. It also makes a great addition to any mantel or tabletop.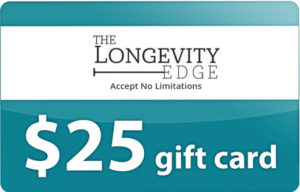 A $25 Gift Card
God for anything at The Longevity Edge and a To & From card (that we'll fill out if the billing and shipping address are different, or leave us a note when ordering!)