What's in the gift…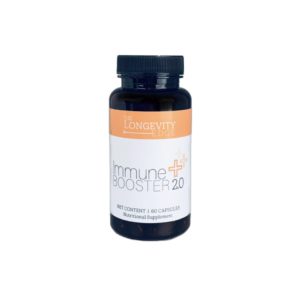 Immunity booster 2.0 
Back in 2005 knowing the importance of the immune system on aging as well as wellness I released a supplement called simply Immune Booster. The sole goal of this supplement was to inhibit viral attachment to human cells using a natural compound, Elderberry extract in a flash pasteurized form which preserved the anti-viral and anti-oxidant properties but also removed any bacteria and viruses from the mix since it was after all, all natural!
That supplement went through Bird Flu and H1N1 but it was too seasonal and expensive to continue, brilliance aside. Simply put, it was ahead of its time.
With the emergence of Covid and the likelihood of more year-round viruses in the future it was time to rebuild, revamp and re-release that supplement again.
Enter Immune Boost 2.0
Beefed up with additional Vitamin C and Echinacea the new formulation is even more potent than the old one.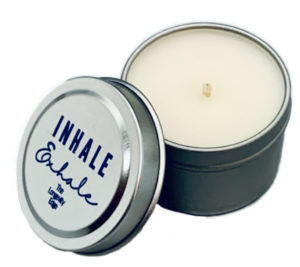 All Natural Candle
Brighten up your space in style with this tin Vanilla Bean Candle. Filled with vanilla fragrance, this candle is a lovely way to cheer up any atmosphere. The classic design makes it easy to use in a variety of rooms, and it complements your existing decor for versatile style. It also makes a great addition to any mantel or tabletop.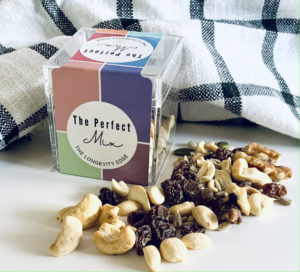 Nuts
Everyone knows someone who loves to snack, and this gift has something to satisfy every kind of craving. Give your taste buds a treat with these sweet mixed nut boxes. They come filled with raisin nut trail mix and offers a fine assortment perfect for gift-giving. We have no doubt these will be well enjoyed.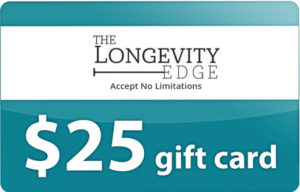 A $25 gift card 
Good for anything at The Longevity Edge and a To & From card (that we'll fill out if the billing and shipping address are different, or leave us a note when ordering!)