I want to believe; I really do! I want to believe that fish oil, specifically MY fish oil, is a telomerase activator! But there is this little thing called lying that I am not willing to do.
So here is the truth: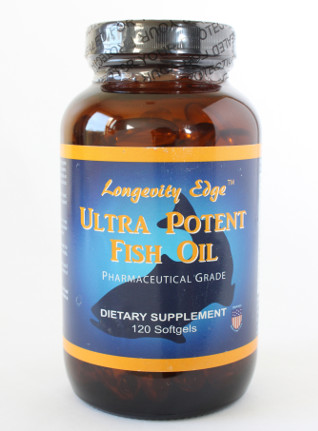 I sent my fish oil to Sierra Sciences for telomerase evaluation and it did not turn on telomerase at the typical doses I recommend – 3 to 6 grams a day.
But all was not lost
Because of all the supplements I tested (mostly BS stuff claiming to be telomerase activators and of course resveratrol) my fish oil was the only one that came back as "increasing cellular viability".
What does that mean? It means that more cells were alive and healthier at the end of the day – sort of a cellular definition of "Healthspan".
So this reminds me: if people are going to make claims, I really think they should be responsible for testing the statements for truth. I do it and, in my opinion, it should be the individual responsibility of whoever is selling, to do the same.
But wait, there is more!
There ARE studies that suggest fish oil is indeed a telomerase activator, as well as an inhibitor. Now if this confuses you, hang in there for just a moment.
There are two important studies that point to fish oil's actions on the telomere. One involved people with heart disease; the other simply involved sedentary middle-aged people.
Something happened that is far more important than turning on telomerase and maybe even more important than lengthening telomeres.
People in the heart disease group just plain old did better with more fish oil on board – and yes, fish oil was a big part of how they got their levels up, in spite of the ridiculous and unending suggestions that fish somehow contains a magical element. It does, but it is called Omega 3 and it is cleaner and more concentrated in pills.
Also, understand that while avoiding omega 6 fatty acids is really a very good strategy, most people do not do it and wind up relying on supplements. Sorry, gang, it's just easier and trust me, the gurus in the field are taking supplements, not ingesting mercury by eating fish!
In the other study, the effects of fish oil on the telomere were directly related to the reduction in inflammatory markers.
I have written a lot about how vulnerable telomeric DNA is to oxidation in a bunch of my recent blogs, so this is not really a surprise.
Now here is the thing
Fish oil may indeed be an indirect telomerase activator by "downstream" signaling molecules, especially if it is used at high enough doses. No one has really done that study yet, because most people are not taking as much fish oil as I do (6+ grams per day).
And while the jury is still out on this, there are so many other reasons to take fish oil that it almost doesn't matter.
Besides, there are two other great things you can take specifically for your telomere supplements: The Immortality Edge Pack telomere support and the world's only "proven in humans" telomerase activator, TA-65.
In the long run, it is all about length!
Dr. Dave